With more than half of all Web traffic coming via mobile devices, it is increasingly important to have a site that works well on mobile. Google also encourages mobile-friendly sites by giving them higher ranking than sites that aren't mobile friendly.
The JC Printing Web site was originally created by another designer and Unleashed took over the site a couple of years ago. It was already an established WordPress site and the company was very happy with the theme chosen by the original designer. We had run into a few bumps with the old theme, but it made the site at least functional on mobile. That all changed with a recent update to WordPress and the theme developer was in no hurry to release an update.
When the owner of JC Printing contacted us about the site failing Google's mobile-friendly test, we knew it was time to give the site a makeover with a different theme. Before we get into the changes, let's take a look at the site on a phone before the makeover. Notice the menus and other content go off the right edge of the screen.
We knew the makeover wasn't as simple as just installing and configuring a new theme. Numerous pages on the site were dependent on specific features of the original theme. This meant the makeover came in two major parts. Each of the pages needed to be rebuilt without the old theme's features. Once the pages were all rebuilt, then we could install the new theme.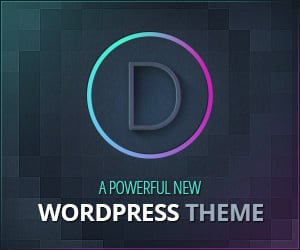 Earlier, we had installed Divi Builder on the site to use its pricing table feature. Therefore it made sense to use Divi Builder to rebuilt each of the pages. Then the site would only be dependent on its features rather than those specific to a theme. While rebuilding the pages, we also did our best to make the pages more attractive and also more functional and informative for visitors.
Once the pages had all been rebuilt, we installed the Divi theme and configured it to the preferred settings of the client. Even though we had to edit all pages of the site, the makeover came in under budget! Below is the site as seen on a phone after the makeover. To fully appreciate the functionality of the site on mobile, get out your phone and visit JC Printing!