Choose The Perfect WordPress Theme
In the WordPress world, think of a theme as a template. It controls the overall look and feel of the Web site and often it also determines many of the base features for the site. While the headline suggests choosing the "perfect" theme, no theme is truly perfect. With a defined list of criteria for a site, some searching allows you to find a great theme for most any site. One of our favorite places to find good themes is Themeforest. We look very carefully at a theme before purchasing to make sure that it will not only look great, but work as described on the site we'll be building.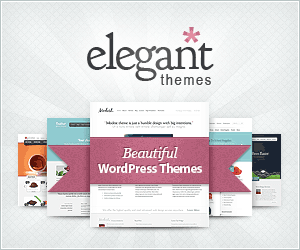 Where Themeforest sells individual themes submitted by hundreds of developers worldwide, there are also developers who offer all of the themes they've developed at a flat rate. An excellent example is Elegant Themes. They have more than 85 themes plus some excellent plugins. For a flat fee, you can use any and all of them on as many sites as you want. There is also a fee for a lifetime subscription to everything they have now and will create in the future. That's a great deal if you'll be building a number of sites. Web Design Solutions Unleashed has a lifetime subscription and we use Elegant Themes themes and plugins in projects for ourselves and our clients.