The WordPress Twitter embed block lets you embed Twitter posts (i.e., tweets) in your WordPress posts and pages. While this only works for public tweets, it's helpful to know that you don't need a Twitter account to use this feature.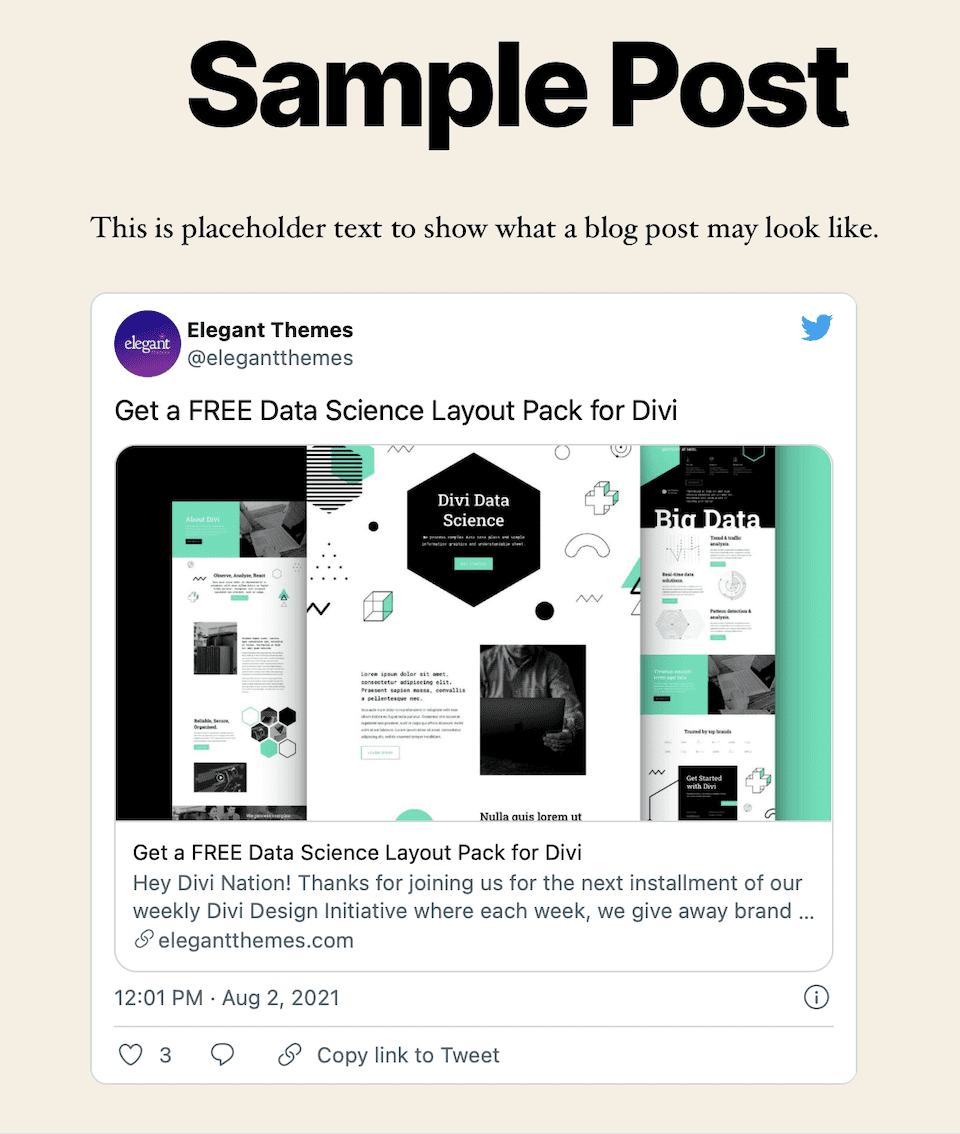 There are a number of reasons to want to embed a tweet in your WordPress post or page:
Add social proof to your site or blog content
Engage with other people, whether they're industry pros or followers
Enrich your content to make it look more appealing and deliver more information
Support what you're saying with real-life examples
In this article, we're going to walk you through how to add a Twitter embed block to a WordPress post or page, including all of the different options the block includes. We'll also cover a handful of tips, best practices and FAQs to get you on your way.