Each Web design project is unique and part of the process is defining who is responsible for each of the tasks involved. We were approached by a a local rental car company who had already built a WordPress Web site. Much of the initial work was done, but they needed some help with the final polishing of the site.
While discussing the project on the phone, we started looking at the site they had built. The client was a little timid because they admitted they had learned everything on their own. An important part of any WordPress site is the theme, see Choosing the Perfect WordPress Theme for details. A cool site named What WordPress Theme Is That? will tell you the theme without having to dig through source code.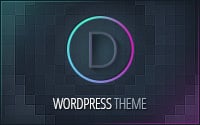 The theme was immediately identified as Divi, one of the themes we use most often. This is great news as it would allow us to provide great help to the client without needing to research a new theme. Soon after the initial call, we set up a meeting so that we could work on several tasks together.
During the meeting, we migrated the existing site to a new hosting plan as the client wanted two similar, but different sites. We then made a variety of changes to the theme settings so the site would better fit their vision. Before the meeting ended, we defined tasks for each party to complete in the next few days.
We worked on preparing a new logo and rebuilding the slider at the top of the home page. The client focused on rebuilding the pages describing each of the vehicles they offer. Within a few days, the site was ready to launch via a Google advertising campaign.
Going forward, the client will handle most of the additions and changes to the site. There will still be some tasks where they need help and we'll take care of those. The key is that we developed a plan that works for both the client and the Web developer. Together we've created a great site that is boosting their business.
Foster D. Coburn III
Foster D. Coburn III is author of 13 best-selling books on CorelDRAW and has been a contributor to numerous technology and graphics-related magazines. Foster has taken many projects, including this Web site, from the early design stage through to a finished piece. He has been a featured speaker at many graphics conferences. His first Web site was built in 1995 and he has been working exclusively in WordPress since 2013.